Help • Terms of Use • Wanted Pages • Categories

The Chronicles of Nick wiki is a free, public and collaborative encyclopedia about Sherrilyn Kenyon book series. Currently housing 33 articles and 91 pictures.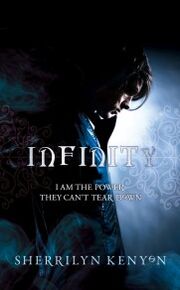 The
Chronicles of Nick
is a series of young adult novels written by Sherrilyn Kenyon. They are set in the same universe as Kenyon's other series: Dark-Hunter, Dream-Hunter, Were-Hunter and Hellchaser.

The books are about a teenage boy named Nick Gautier, who is the son of a powerful demon. After refusing to harm an innocent, Nick's crew turns on him. He is saved by Kyrian of Thrace, a Dark-Hunter. He learns that the world is full of creatures that go bump in the night and that surviving high school isn't the only thing he has to worry about.

Now he must learn to survive the new world he's been introduced to or die trying.