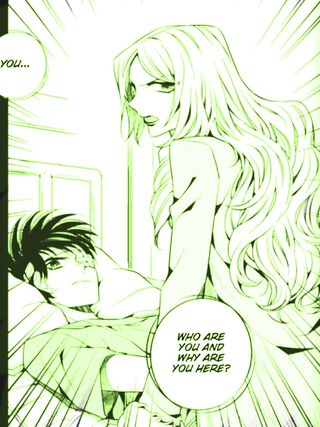 Previous : Infinity Chapter 1
Next : Infinity Chapter 3
"Shame you're too young to kill. But in two years, I catch you doing this crap again, you won't live long enough to rethink it."
The second chapter begins with Nick being beat up by his "friends". Fearing for his life yet not being able to do anything about it. Not until Nick is saved by Kyrian, Kyrian gets rid of Nick's "friends" and tries to help. Nick. But Nick rejects his help, until he passes out due to his injuries. Kyrian picked Nick up and took him to the hospital.
At the hospital Kyrian is anxiously waiting for Nick to wake up. He is visited by Acheron and the two talk. Eventually coming to the conclusion that Acheron will take up. Kyrian's watch for tonight.
Nick wakes up in the hospital, initially trying to leave as he didn't have the funds to pay for it. But Kyrian reassures him that he himself would be paying. It's not long until Cherise arrives and freaks out, originally blaming Nick until Kyrian defends him. Kyrian and Cherise quickly work out a deal to pay back Nick's debt. Nick will work and run errands for Kyrian for a while until he pays his debt.
Characters
[
]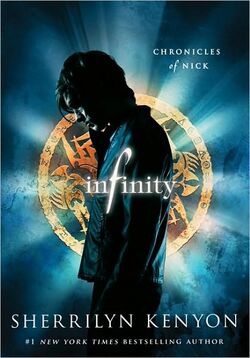 Characters in bold appear for the first time in Infinity.
Main Cast
Tyree
Alan
Mike